Welcome to The LaLiT Ashok Bangalore
The LaLiT Ashok Bangalore is centrally located in Bengaluru city, adjacent to an 18-hole golf course. It operates 184 rooms and suites and offers over 59,000 square feet of conference and banqueting space for both indoor and outdoor events.
The LaLiT Ashok Bangalore operates four restaurants, namely, 24/7, OKO, Baluchi and Sutra – The Lounge which offer various cuisines and a bakery, The Lalit Boulangerie.
The LaLiT Ashok Bangalore won the "best convention hotel, India" award in 2013 at the International Hotel Awards for Asia Pacific hotels.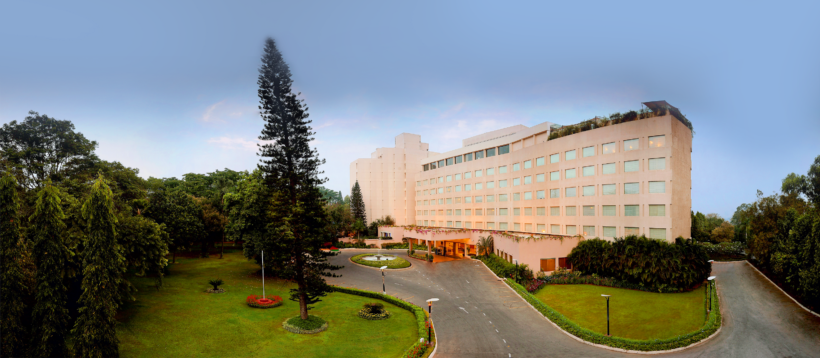 WHAT IS INCLUSIVITY AND DIVERSITY ?

The LaLiT Ashok Bangalore is a safe, gender agnostic place. Our message for 2018 is #PureLove and we welcome everyone without any discrimination on the basis on gender, sexual preferences, religion, physical abilities. We respect your choices and celebrate diversity!
WHY INCLUSIVITY ?

In 2017, we initiated some path breaking endeavours – such as hosting events for differently abled, LGBTQIA community, acid attack survivors, pet friendly brunches and more. As we bid adieu to 2017, we curate a jamboree that celebrates diversity and welcomes all with a message of #PureLove!
Lawn Tennis Court
The 5-star luxury hotel houses a well-kept tennis court for those who love to rally for each point like match point!
10.3 acres lush garden property
A paradise enveloped in 10.3 acres of verdant gardens, The LaLiT Ashok Bangalore is indeed a class apart.
Largest banqueting space in the city
The banqueting space of our hotel is amongst the largest in the city, after all, grandeur is important in every lifetime.